A Hand-picked Network to grow your business
VenturePad members gain access to a vetted network of business professionals who can help you start or grow your business, all of whom are entrepreneurs themselves.
Our specialists assist entrepreneurs in such areas as:
Sales Strategy — Marketing Strategy — Leadership Skill Set Development — Business Development
Strategic Planning — Financial Modeling — Business Plans — Sustainability, and more...
Want to be an advisor at VenturePad? Click here!
Owner | Beaton Global Connections
Sandra runs a woman-owned, bilingual (English-Spanish), values driven consulting firm specializing in business development and marketing, strategic planning and partnerships on a local, national or international level. Sandra counsels and supports small companies and entrepreneurs how to effectively collaborate and leverage all resources, create and execute strategies to drive revenue and company/brand awareness. She has a proven track record in both B2B and B2C sales, bilingual communications and marketing materials, creative promotions, brand development, new market introduction, multi-stakeholder models, sustainability and CSR programs.
Access to Capital Specialist | Marin SBDC
Paul Bozzo is an entrepreneurial expert with more than 25 years of professional experience in start-up strategy, equity and debt funding, strategic business planning, technology and financial modeling. His specialty is working with scalable start-up ventures to develop capital efficient business models, long range strategic plans, investor-focused business plans and effective funding presentations. Paul provides strategic guidance to CEOs and founding teams on common start-up issues including: legal entity selection, equity agreements, valuations, financial projections, mergers & acquisitions and intellectual property.
CEO, Social Media Consultant | On Time Social
WHAT I DO: I assist business professionals in building a strong social media presence and learning how to comfortably promote themselves online. I am a speaker, one-on-one coach and offer virtual group training classes. WHAT MAKES ME DIFFERENT: I have 15 years of professional experience and 7 years of experience as a business owner. I have done social media management for several business professionals and became knowledgeable about their specific needs. I am a graduate from UCD and completed the Professional Social Media Certificate Program from Sonoma State and am always learning in this ever-changing industry.
Owner | MH Consulting & Bookkeeping Group, Inc.
Consultant and Bookkeeper with specific experience & expertise in all aspects of bookkeeping, Quickbooks, Quickbooks training and small business consulting. Consulting for various 3rd party software integration with QuickBooks. 15 plus years of direct experience with real estate, real estate finance, and real estate development. My goals are to free my clients up to focus more of their time on their clients and their sales after setting up and utilizing an accurate and effective accounting system. This in turn allows them to quickly have detailed reports to assist in making strategic decisions.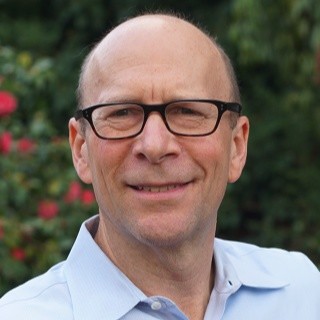 Startup Strategy Specialist
In an active career, he has launched many new products for the Internet and related industries. From that experience, he now guides entrepreneurs and product teams through the process of customer discovery, product launch and growth hacking that makes their vision a reality.
Seasoned Entrepreneurial Executive Driving Innovative Products and Ventures

Entrepreneur and senior exec driving innovative products to market, closes key deals and partnerships, takes ventures to the next level. Leads executive strategy, oversees due diligence, drives sales, builds and leads teams, heads operations, manages finance, leads market adoption, develops and negotiates strategic partnerships. Works with Boards and executive leadership to restructure and refine business models and implement change. Creates global, channel and solutions sales and go-to-market strategies.